Does code optimized for RAM usage need to be ugly? Find out, in this free episode of RubyTapas.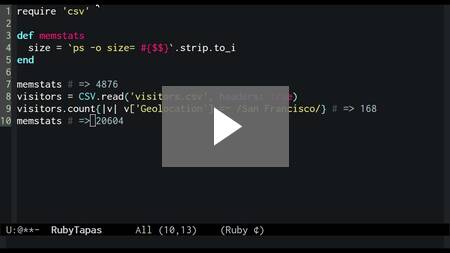 Like what you see? This is just a taste of
RubyTapas
! Sign up today to get three videos a week, along with full source code and transcripts.
click here to learn more
.